Ad Revenue Index
Your earnings from a broader perspective
Index of websites' and mobile apps' programmatic advertising revenue, detailing daily trends and available for free 24/7.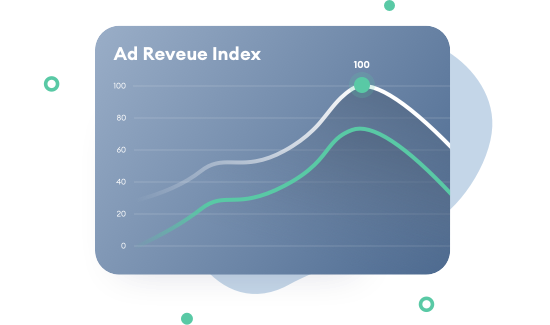 Follow current trends from programmatic ads earnings
As a publisher, you must have encountered income fluctuations that were difficult to comprehend. We know how important it is for your business's development to understand sudden alterations in earnings, and above all, to recognize the factors that affect them. Use the Ad Revenue Index to track advertisers' global spending trends and contrast your profits with them.
The index is based on the daily average RPM (Revenue Per Mille), with its highest level marked by 100. Each subsequent daily quotation of the RPM is presented on a scale from 1 to 100 proportionally to the day with the highest reached RPM. By interpreting your programmatic ad revenue with data from the Ad Revenue Index, you can better anticipate market trends and take appropriate actions.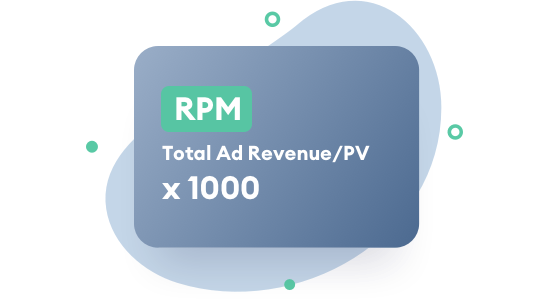 What is page RPM?
Website RPM (Revenue Per Mille) indicates the income earned from all ad units on your website on the scale of 1000 page views. It is calculated by dividing the total profit from all your ads by the number of page views, then multiplying the result by 1000. The page RPM, therefore, measures your overall advertising earnings per 1000 page views.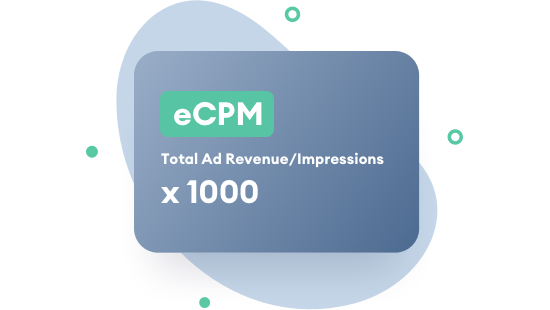 What is eCPM?
The eCPM (Effective Cost Per Mille) displays the average price that advertisers are willing to pay for 1000 ad impressions on your website. It is calculated by dividing the total ad revenue by the number of ad impressions and then multiplying the outcome by 1000. While a page's RPM considers the income from all advertising efforts, eCPM only shows the price for those displayed in the available ad space.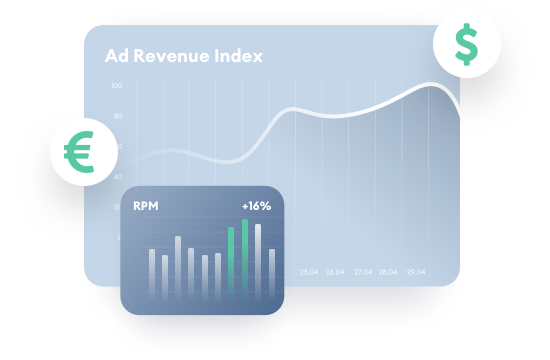 Why is the Ad Revenue Index based on the website RPM and not eCPM?
The page RPM is used to derive the index because it contains more earnings data than the eCPM. The page's RPM shows the revenue from all ad formats on the publisher's website, while eCPM averages the price of only successfully filled ad slots.
Find the best solutions
for your business
Benefit from expert knowledge
Start earning more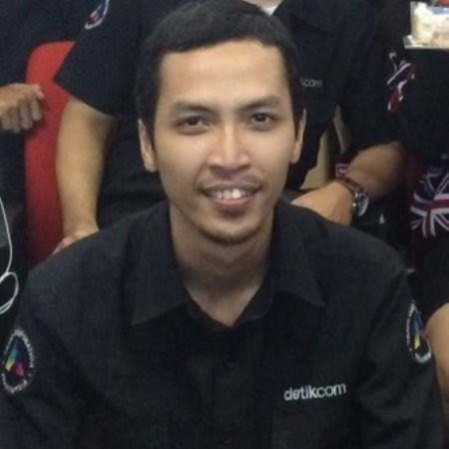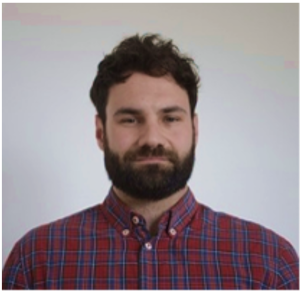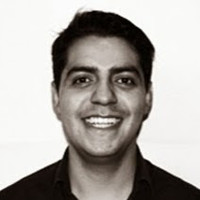 Troubleshoot service, fast response, great insight, and willingness to share are why optAd360's advertising optimization works well.
Arief Rizqi Masardi
Ads Ops Manager at Detik.com
Thanks to cooperation with optAd360, we managed to optimize our advertising space and significantly increase its potential. We appreciate their professional approach and seamless collaboration.
Peter Nagy
Product Specialist at Profesia.sk
optAd360 caught my attention when I saw the way their ads work. They broadened my horizons in Ad Exchange technology and helped to meet my goals by increasing my revenue. Thanks to their Ad Revenue Index, I understood market fluctuations. Above all, I appreciate the transparency and support at all times.
Roberto Fuentes
Chief Technology Officer at Tolucalabellacd.com
Registration to the optAd360 network
Increase your ad revenue!
Join satisfied publishers who, thanks to the optimization of their advertising space
with our technology, started to generate greater profits.
Sign up