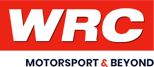 WRC Motorsport & Beyond is an automotive website providing news in the field of sports and new technologies.
The editorial team consists of experts associated with the Magazyn Rajdowy WRC magazine, emitted since 2002. Although they are specialists in independent fields, they share a great automotive passion and willingness to share it. At wrc.net.pl, you can find information, articles, and columns along with interviews with representatives of the world of sports or reviews of the latest technology innovations for those keen on "four wheels".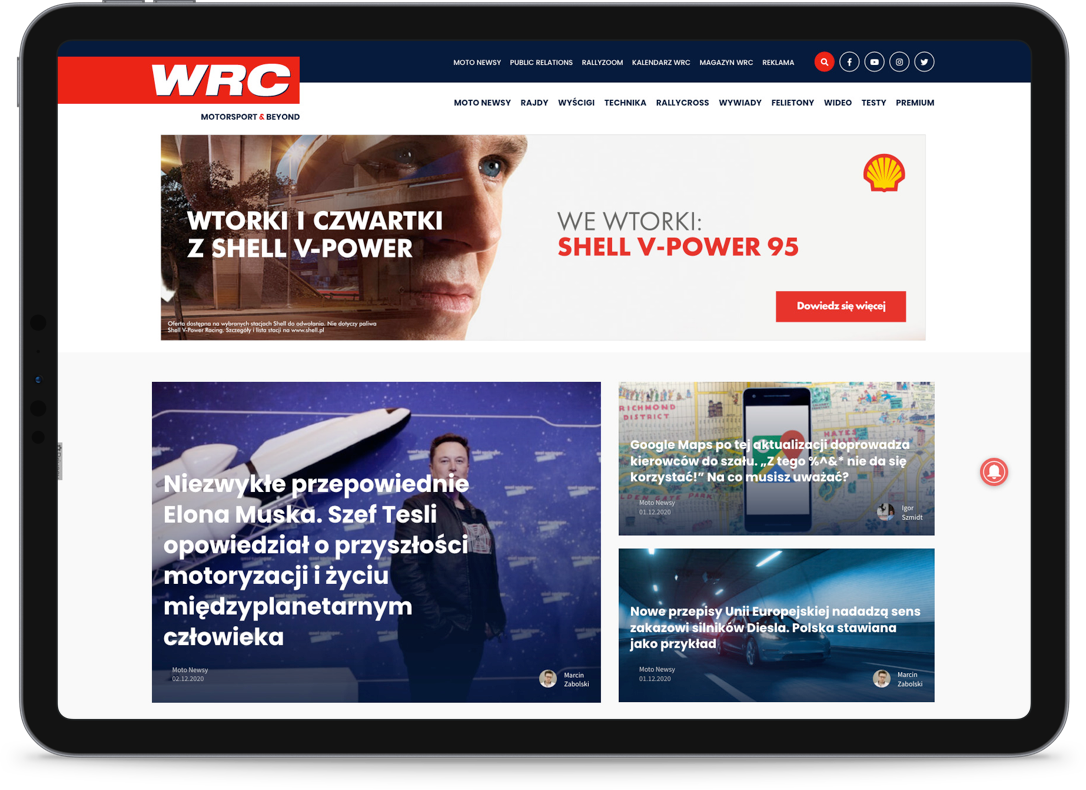 Problem
The publisher was unsatisfied with generated revenues and looked for a monetization service that could reveal the website's potential.
Approach
When establishing cooperation with WRC, our goal was to identify the solutions that would bring additional income for the publisher. We immediately recognized the main reason for low profits – an extensive area was filled only with a few ad units. It was mainly caused by focusing on filling the placements previously designated for the direct campaigns' sales. Since the publisher continued cooperation with another supplier, we had to adapt the proposed solutions to those in use. 
Solution
Initially, the publisher tested solutions provided by different ad networks, but despite achieving seemingly higher CPM rates, the page's RPM index did not increase. Our first step was to implement the Revenue Booster, which determined the optimal areas for additional ad placements. As the introduced changes quickly brought desirable profits, the publisher realized how incomplete and inefficient the former ad layout was. After a few days, we started to exploit another unused ad space. Our next decision was to use the Recovery Tool, which finds unsold ad impressions and refills those with new creations. This significantly increased the efficiency of ad units on the website.
We also applied improved versions of previously used formats, i.e. Interstitial and Sticky Ads with a Smart Refresh function. With new products, we optimized the ad formats on the website's mobile version. The subsequent stages of cooperation resulted in the implementation of out-stream video ads as well as the optimization of Header Bidding and SSP's participation in advertising auctions. In June 2020, we supplemented the ad formats with native units, which optimized not only the publisher's revenues but also the website users' involvement in the received content. We also tidied up the website's advertising codes, supported the management of direct campaigns, and launched the publisher's Private Marketplace (PMP).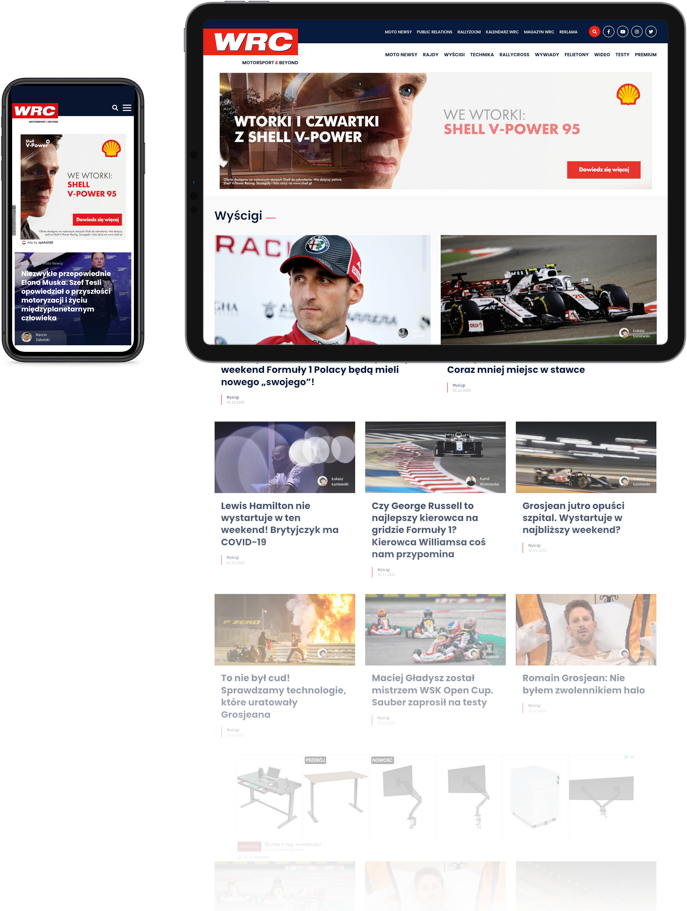 Products we used

Intelligently supplements the ad layout with additional units in places of increased user activity. Revenue Booster allows you to add custom premium formats sold at the highest CPM rates, enabling an effortless increase of your primary earnings from the same number of page views.

Automatically recovers and monetizes ad impressions lost due to improper ad unit loading or other technical errors. Recovery Tool analyzes the website in search of unsold ad slots and resells them, enabling you to earn more on your existing ad layout.

Free tool compatible with the guidelines and standards of IAB Transparency & Consent Framework v2.0, mandatory for every publisher with traffic from the European Union. It is designed to securely manage recipients' consents for using their data within the scope of personalized advertising.
Outcomes and benefits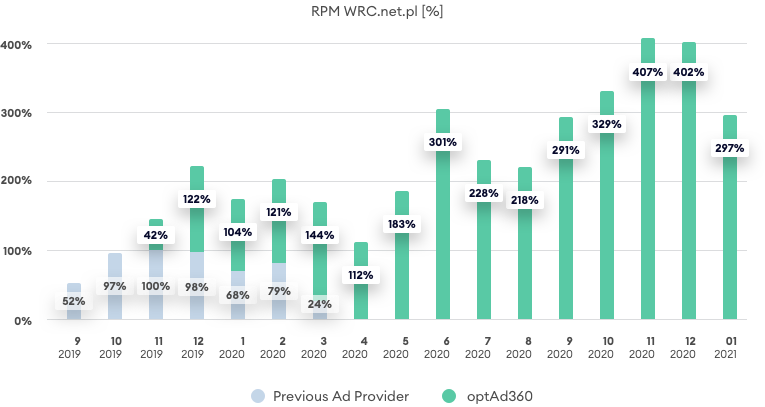 From the very beginning of our cooperation, the publisher's satisfaction increased, as the revenue we generated in a short time began to account for an average of 59% of all WRC incomes from programmatic advertising. Therefore, after five months, the publisher decided to hand over his ad space supervision entirely to optAd360, which resulted in the website's RPM doubling in October 2020. Native ad implementation with the content recommendation function resulted in the website's organic content recirculation of 16% (traffic remained on WRC pages). In addition, the average time spent there by users increased by 22%. What's more, cashing the profits from advertising activities in the 30-day system improved the publisher's financial liquidity (so far, it was settled within 60 days).
+197%
publisher's RPM increase
+16%
increase in recirculation of organic content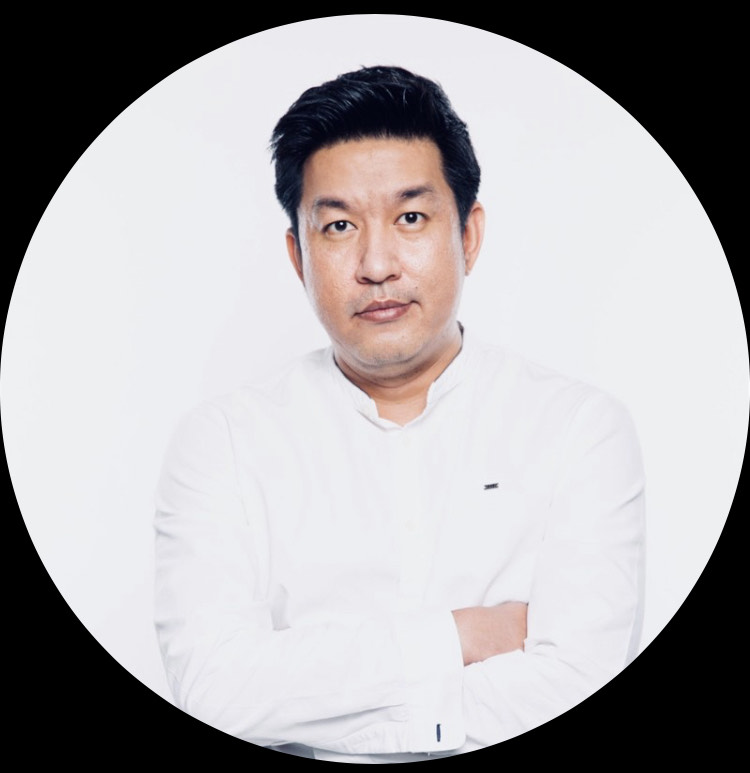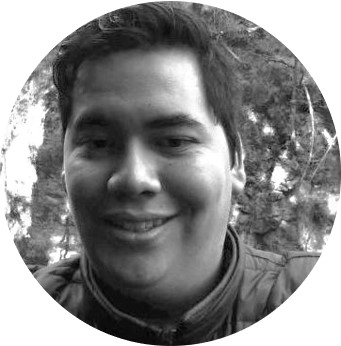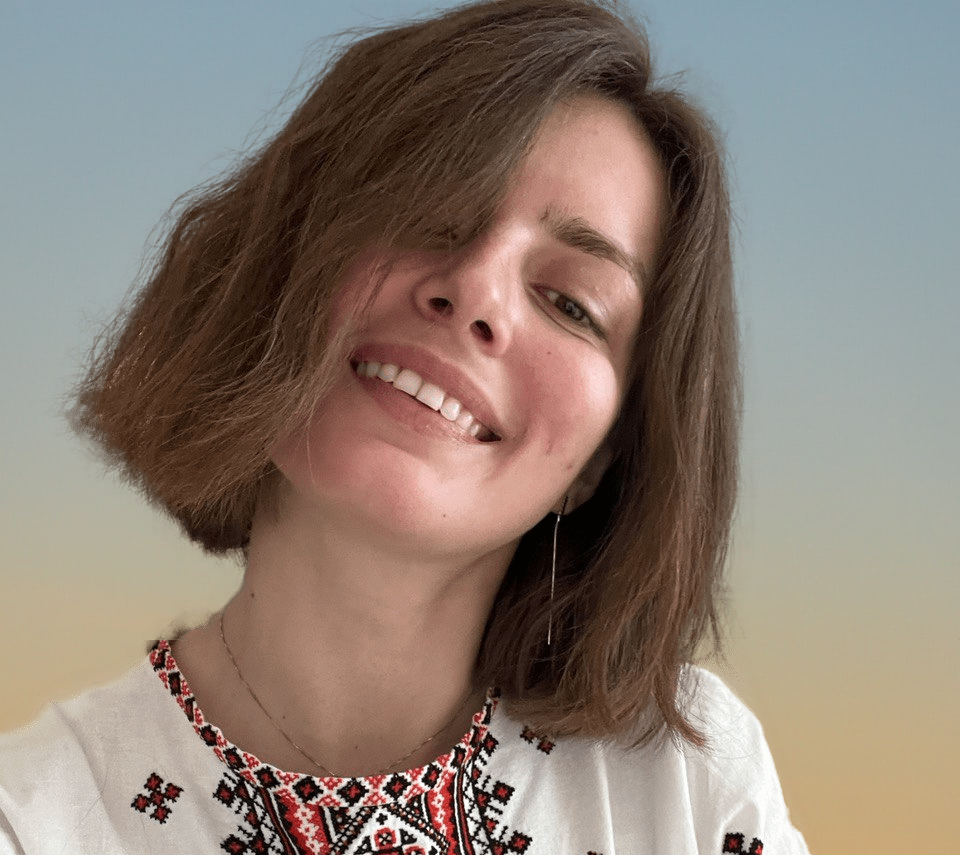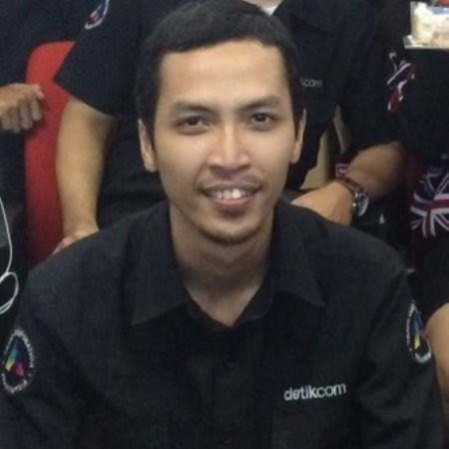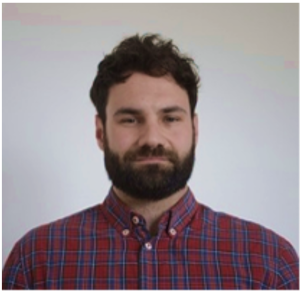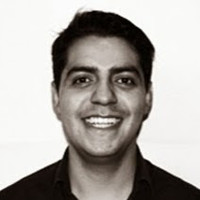 Their exceptional products and services have consistently exceeded our expectations. optAd360 demonstrates a remarkable level of professionalism, reliability, and attention to detail, ensuring that our needs are always met with utmost care. Their prompt communication, efficient delivery, and fast payout have been invaluable to our publishers.
Taveevat Savetjindakorn
Founder and CEO of Positiv Digital
For us, starting to work with optAd360 meant being able to cover our inventory in a better way and thus have better monetization of the remaining inventory. We appreciate the professionalism, dedication, and closeness they have with us to grow in new businesses.
Nicolas Diaz
Operations - Computer Engineer at Mas Medios Chile
We have started working with optAd360 recently, but even in this short period, we have achieved good results. Our manager responds very quickly to our requests, so we can experiment with formats and choose only the best for us. We are grateful for the efficient work, valuable recommendations, and personal approach.
Tania Rusinkevych
Рroduct owner at 24TV media group
Troubleshoot service, fast response, great insight, and willingness to share are why optAd360's advertising optimization works well.
Arief Rizqi Masardi
Ads Ops Manager at Detik.com
Thanks to cooperation with optAd360, we managed to optimize our advertising space and significantly increase its potential. We appreciate their professional approach and seamless collaboration.
Peter Nagy
Product Specialist at Profesia.sk
optAd360 caught my attention when I saw the way their ads work. They broadened my horizons in Ad Exchange technology and helped to meet my goals by increasing my revenue. Thanks to their Ad Revenue Index, I understood market fluctuations. Above all, I appreciate the transparency and support at all times.
Roberto Fuentes
Chief Technology Officer at Tolucalabellacd.com
Registration to the optAd360 network
Increase your ad revenue!
Join satisfied publishers who, thanks to the optimization of their advertising space
with our technology, started to generate greater profits.
Sign up