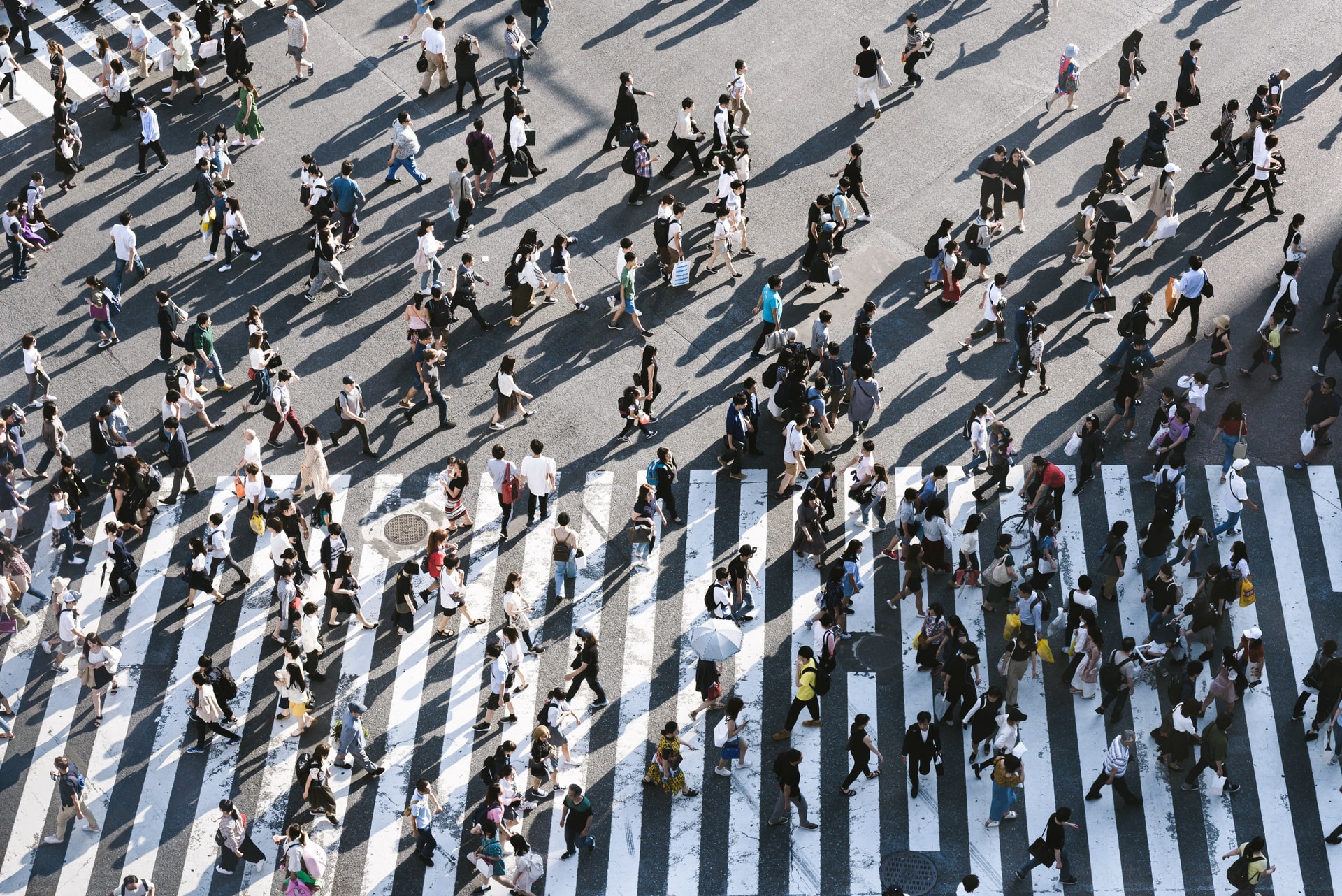 If you run a website, you know how vital users are. They form the driving force of your content, along with your creativity and knowledge. After all, what you create has to be received by others to keep the ball rolling. Wondering how to attract more people without investing lots of money in it? Let's go through some proven ways to do that.
After all, the bigger traffic you have ⎼ the better you sleep!
1. Do your headlines got "it"?
The headline describes what's in the article, but it also has to encourage users to read it. The perfect one is precise and interesting. Of course, the more intriguing the title, the bigger the curiosity for what's inside the article. You know best what your audience likes to read. But that's not enough. Face it, a part of what you create could certainly be titled in a more SEO-friendly way. To increase the chance that someone new will find your piece in the ocean of content, it's good to place a topic-related keyword in its title. Searching for those, some online tools, such as Ubersuggest, or AnswerThePublic, can be more than helpful. You can also use Google Ads Keyword Planner or simply analyze Google Search's results, along with the "Related searches" and "People also ask" sections. This way, you'll find out what people are exactly looking for and then adjust it to what you write about.
To enhance the viewability of your articles in search results, you can try to spice them up a little by adding one of the wonder-making phrases. There are five elements that work great for headlines:
Numbers ⎼ "5 ways to…", "…in 7 steps"
Utility ⎼ "How to…", "Ways for…"
Details ⎼ "…in 2020", "…for beginners"
Engagement ⎼ "…you", "your…"
Validity ⎼ "Excellent…", "Proven…"
Try to include at least one of those when constructing titles. It's good practice to set a working title when planning an article, to keep in mind its primary purpose. Remember, however, that the final version should be determined after writing the whole thing, once you know for sure what's inside it. It's a cherry on the top.
2. Do you publish regularly?
Regular publishing is a way to form a bond with your readers. It doesn't let your regulars forget about you and creates more possibilities to catch the attention of the new ones. Plan the publication process thoroughly, including exact dates, type of content, graphics, and distribution ways. Running a content calendar is a vital part of developing your content strategy.
Do you know who else will appreciate your publishing regularity? Old uncle Google along with his index! And so your website will climb high in the rankings. Therefore, every new content increases your visibility both for people and Google crawlers.
3. Do you keep the conversation going?
The comment section allows for an interaction between the author and readers. This section lets you receive opinions and can turn out to be a source of new ideas. It also enables you to provide the audience with advice and help solve problems. And such a direct approach is always appreciated. But that's not all! Every new comment is new content on your website, and that's noticed by search engines while indexing sites.
What's important, the comment section has to be moderated and kept under control, since the responsibility for user-generated content lies with the website owner. Moreover, ignored users might feel deluded and seek help elsewhere. And don't be afraid of negative feedback ⎼ constructive criticism and opposite minds always benefit growth. Managing comment sections can be challenging, along with deleting spam messages and taking your time to read through lots of information. But trust me, it's worth it!
4. How do you distribute your content?
You say "social media"? High-five! Social media took over a big chunk of the digital sphere and online user-creator interactions. No matter which platforms you exploit, as long as that's where your audience is, keep going. But let's face it, social media is not enough!
Let people know how vast your knowledge is. Find places where it's needed, like Quora, Reddit, or thematic groups on LinkedIn or Facebook. Think where your target could be, look for questions you know answers to and get them! When you solve one's problem, they likely visit your website, as they'll see you as an expert. But there's more! You could use social media to simply introduce yourself to a broader audience and brag a bit about what you do.
Furthermore, remember that different types of content work well in different places, and allow you to reach varied groups of users. You can use diversified means to draw diverse people's attention. Each platform has its own rules: posting infographics on Pinterest sounds like a good idea, but the ones published on LinkedIn should be more business-oriented. You can use Google Analytics to locate the main source of your website's traffic. Once you've figured out which media your readers use, see what's usually posted there. See what proves effective on a specific platform to follow that direction. And, of course, don't forget to find that twinkle that'll let you stand out 😉
And have you ever considered running a newsletter? It's a method that involves a little additional effort, but it's a great way to keep your loyal readers updated and serve fresh content. For mailing purposes, you can use one of the available platforms like GetResponse (whose free plan lets you reach up to 500 contacts) or Mailchimp (with a daily limit of 2000).
5. Are you familiar with internal linking?
All articles on your blog should be interconnected within content groups. Make sure, though, that those are well-thought-out. Content groups make navigating through your website more intuitive, thereby increasing the number of read articles. If you write an article that refers to another piece of yours, link it there! Just remember to arrange it logically! Keeping a list of the content published on your website can help with that.
Internal linking facilitates navigating through your content, hence finding exactly what users are looking for. Consequently, it makes them stay longer on your website. Besides, search engines enjoy internal linking, as it brings organic traffic. You can also check out what marketing specialist Neil Patel writes on the matter.
6. Is your content "handy"?
What makes people read one article and not pay attention to others? It's because this particular content meets their needs. And what users are mainly looking for is help. Why do you think I've mentioned "how to" as something that makes articles more visible in the search? Because that's how we look for answers online. We just type the question and press enter. So why not take advantage of that? Your articles should be helpful. But this is just one piece of the puzzle. People also use the internet to entertain themselves, learn something new, find some impactful inspiration, or ⎼ let's be honest ⎼ to find a way out of boredom. If you know your users and what they might be looking for, it'll be easier for you to create a kind of content they will most likely find appealing.
But there's one thing that's common for almost every person browsing the web ⎼ the constant lack of time or the persistent impatience. It means that content creators should take into consideration the "easily digestible" types of articles. Give guides a shot! People nowadays are in a constant hurry, and they want organized, step-by-step instructions on how to solve problems. Think which of your articles would be more transparent and understandable if you'd put them in the form of a simple tutorial.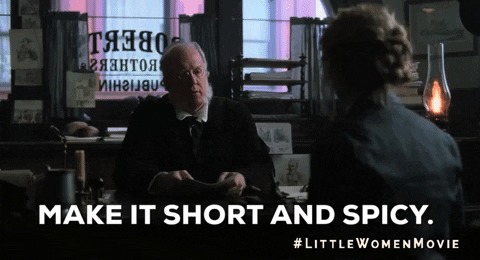 7. What about graphics?
A graphic's purpose is to enrich your content, but it also catches users' attention, thus generates traffic. Always take time to choose the perfect picture and make sure it's visible during distribution on a chosen platform, for example, if there are Open Graph tags added. Keep in mind aesthetics: it's always better for your website's images to remain in the same style.
What also matters are graphics' names. Default ones (like 65894241.jpg) not only look bad but, above all, are incomprehensible to search engines. Think of a short phrase that clearly states what's in the picture. This way, it will be easier to find your graphics in Google Images. Also, are you familiar with alternative text? It's a detailed description that informs users of what's in the picture when it cannot be displayed, and of course, benefits indexing. Alt texts should be precise yet not too long. It's also a great place for keywords! Keep in mind, though, that stuffing alt tags with too many of those might be considered spam.
8. Is your content "expired"?
If an article deals with issues that have changed over time, update it! Doing so proves that you keep your finger on the pulse and deliver the freshest dose of information. Remember to add dates of publications and subsequent updates so that your readers may verify which content is the latest and what context to expect.
What's more, search engines reward up-to-date websites with a good ranking. The actualization process also refers to internal linking. Try to sneak new articles' links to the old ones if there is a connection and vice versa! When you mention a fresh article in a thematically related old (and pretty popular) one, you invite the users to get involved in the new lecture. This makes it easier for it to start generating traffic. On the other hand, when you link to an old piece of content, you simply give it an "extra boost" of traffic. Moreover, updating an article is a great reason to distribute it once again, saying that there's a fresh approach to a given subject.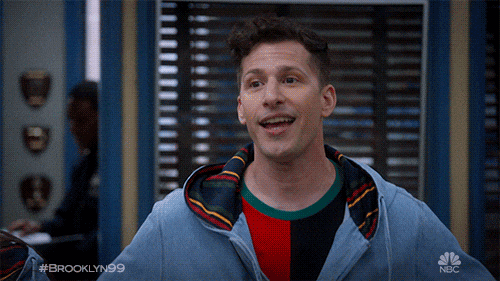 9. Do you use share buttons?
Share buttons are those tiny icons of social platforms where people mostly share content. Along with the comment section, the buttons induce interaction. These icons are associated with sharing, thus motivate your readers to forward the article they find interesting or valuable.
But even plenty of those are not going to work if they lead to platforms that your audience doesn't use. Figure out who your users are and where to find them. Are they likely using Facebook? Then add a Facebook share button. If they're most active on Twitter or Quora, then let them share your content there by adding a relevant icon. But those are only the most commonly used ones. To give it a different example: if your users are mainly from Russia, they presumably use the VK platform, and if they're primarily Japanese, you might add a Line share button to your pages. Adjust taken measures to your audience's specifics.
10. Is your content diversified?
Try to use various content forms to add a bit of "energy" to your website. I know that some subjects have to take longer forms, but readers might get weary of the lecture if you only write exhaustive elaborations. Be creative not only with what you write about, but also in which form you will deliver it to your audience. Users enjoy it when content creators spice things a little by choosing various ways of sharing thoughts with them.
To create a certain bond with your audience, you can try to make videos or podcasts that gain extreme popularity nowadays. And since people like to be involved in received content, quizzes and contests related to your industry may work wonders. Consider taking various surveys, like "What topic would you like me to elaborate on in my next article?". And just experiment with different formats. The more diversified content, the greater the chance it'll be spotted online.
That'll be all!
Now that you know the 10 simple ways to increase traffic, give your sites a brief examination. See which of these tips could make your content reach more people. And don't be afraid to try new things! Knowing what your audience may enjoy, go and make sure your website sweeps them off their feet!