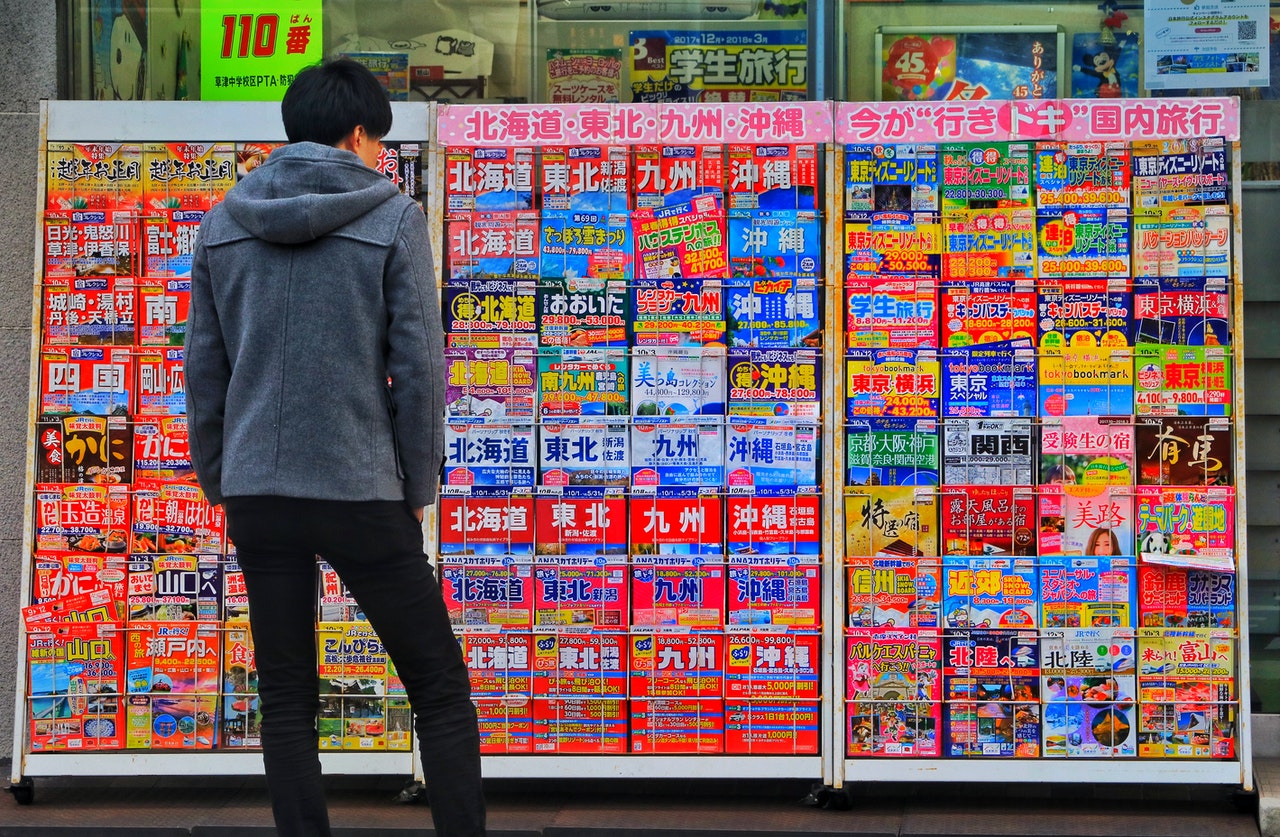 If you are a user of Blogger or WordPress, you can easily adjust plugins to include meta tags in the content creation process. Otherwise, you need to do some work on the HTML document of your website. Meta tags' superpower is to boost a website's relevance on the search engines. It is an essential aspect for each publisher monetizing their website. Let's take a closer look at the most important ones.
Title tag
Sometimes called meta title, it determines the name of a web page. The search engine results display <title> tags of web pages as a singular text line. A title tag is also the most visible part of the snippet shown in SERP (Search Engine Results Page).
<title>This is the title of your web page</title>
The mentioned title tag consists of a short description of topics covered in the content. The title makes the first impression on the user, and this can only be done once! It directly interacts with the visitor so, it is an ultimate factor that influences the decision of a user to click on this particular snippet. When the title tag is used correctly, it can increase the click-through rate and help your website rank higher.
Best practices:
start with the most important keywords,
keep it concise and click-worthy,
each site should have its unique title,
use numbers,
avoid generalization,
take into account to whom the title is addressed,
try to use long-tail keywords,
use vocabulary such: "How to," "Review," "Best," "Tips," "Top," "Find," or "Buy",
try to keep the sentence under 60 characters ⎼ the search engine will just cut off the excess.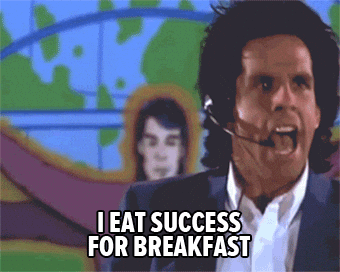 Does title guarantee SEO success?
It may seem obvious that Google always uses title tags created by the publishers. Well, it is not exactly like that. The search engine doesn't look for exact matches between title tags of the websites and inquiries put in the SERP. Instead, it aims to show the most relevant result based on the content inside. It doesn't mean a title tag is unnecessary; Google always considers it. But this is just how the most accurate answer to your question is delivered, and a well written title can certainly help with that.
Meta description tag
The title is the most potent meta tag, as it is seen as the first phrase representing each website. However, it is not the only meta tag to influence users' behavior. Just under the title, the search engine displays short text placed in the same corresponding snippet. This brief explanation of the website's content is called the meta description.
<meta name="description" content="This is a description of your web page">
The essence of this short piece of content lies again in the direct contact with the search engine user. He considers the best matches shown in SERP to find the most accurate answer to his query. The rule is simple ⎼ the best one wins. However, this magical trait of meta description cannot be misinterpreted and taken as a direct factor influencing SERP results. Some time ago, Google changed its regulations, and meta description doesn't impact its ranking anymore. But don't get discouraged! Thanks to the accurate description, your website is still more likely to be chosen by the right recipient. Another reason for that is the keywords entered as a query in the search engine, always bolded, catching the user's attention. It can directly raise the click-through rate of your website. Thus, it is definitely something to concentrate on. So, if you don't want to have an automatic description generated by Google, you need to write it yourself.
Now, grab some tips on how to do it right!
Best practices:
always write the meta description for your homepage,
treat it as a short description encouraging people to visit your website,
try to include direct answers for queries in the search engine,
make it concise but not general,
keep it unique ⎼ you don't want to have the same description as your competitors,
don't duplicate your meta descriptions; every single page should have its own,
use call to action like: "discover," "come," "get to know how…",
throw in some special characters and emoticons 🙂
But does it always pays off?
To be honest, not really. Search engines don't always use meta descriptions, and sometimes it is better to focus on content optimization rather than particularly on meta description. A static description is simply less likely to contain all the keywords used in the search engine. Google generates descriptions corresponding to users' queries, containing best-matching fragments of a given website's content. Thus, the search engine may create a more relevant snippet to the topics covered.
Good advice is to write your own meta description if the content targets three or less frequently searched terms. On the other hand, if your page aims to raise long-tail traffic, it is better to let Google do the job. Why? Because search engines create meta descriptions that display the keywords with surrounding phrases from your content. It ensures precise interpretation of users' queries. Keep in mind that the above explanation corresponds only to the secondary web pages that are less relevant. You should always set meta descriptions on your homepage and any other primary site.
Heading tag
It is not a typical meta tag, but its function is pretty similar. Ok, so now you already know what snippet consists of. I bet you are even more intrigued by what is hidden behind the curtains. I guarantee it is not less important than the cover. Heading tags introduce headlines, which are parts of the website content preceding subsequent text sections. These are usually bolded sentences that separate varying text blocks on a website.
The most commonly used heading tags are H1, H2, and H3. The Heading 1 (<h1>) is the most essential from the website optimization perspective. Both title and H1 tags indicate the website's title, but the difference lies in the visibility of each. The text inserted in H1 is displayed for everyone in web page structure. On the other hand, text put in the title tag can be seen only at the browser title bar. The presence of H1 allows injecting different content than in the title tag and adjusting it independently. Moreover, H1 can even replace the title tag in the snippet shown in SERP, as a result of crawling process.
<h1>Heading 1</h1>
There are also headings of diminishing importance, namely H2 and H3, but those have a more negligible influence on SEO. H2 is the highest-level header among those used to separate content within a page. Whereas, H3 headings are the most commonly used to break up text blocks in paragraphs introduced with the H2 heading. Those are perfect for specifying subsequent sections.
Heading tags are often underestimated, but they can give outstanding results when used correctly. One well-optimized headline can increase website traffic much better than stuffed with keywords piece of content. And it demands so much less effort. Additionally, it enriches the text architecture and navigates users through the website. Most importantly, it simplifies the search engines robots' crawling processes.
Best practices:
let H1 describe the topic of the whole page,
let lower headlines (H2, H3) describe each corresponding fragment of the content,
try to answer the user's questions,
use from 30 to 40 characters,
include long-tail keywords,
the rule is to use only one H1 on the page; more will confuse the search engine,
instead, use lower headlines in successive text segments,
avoid entries that start with repeating phrases, such as: "Chapter 1, Chapter 2, Chapter 3"; they confuse the search engine and may suggest topics different to those related to the content,
don't overdo it with keywords.
By not using the headlines (especially H1) you lose the chance of gaining new readers. You also deprive your pages of clarity, which is getting unreadable for the user.
Rest of meta tags
The listed above meta tags are the most important ones, but more of those can help in optimizing a web page. There are technical meta tags, such as the meta viewport tag, which allows you to open pages on mobile devices. This aspect has been gaining importance among users in recent years. Viewport, as a technical tag, requires more specialized knowledge. There are also different meta tags related to the content itself ⎼ like a keywords meta tag, which defines what types of metadata are contained within an HTML document. Meta keywords, however, are no longer relevant to SEO. Some website owners have inserted misleading words that were not really related to their pages or used excessive repetitions, in order to deceive the crawlers for relevance. Therefore, keywords ceased to be taken into account by search engines.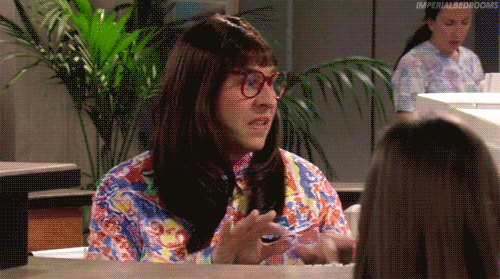 Conclusions
If you choose to utilize your newly-gained knowledge of meta tags favorably, there is something you should consider: search engines update meta tag rules very often. These measures aim to prevent unwanted spam and malpractices present in the past. So, even if it seems to be an unnecessary burden, those are just attempting to make the searching process more efficient. Use meta tags carefully and do not exaggerate.
It is clear that SEO meta tags give you a wide range of possibilities to select from. You can opt for lighter options connected with content or other more demanding technical tools. If you introduce it wisely to your website, you can expect traffic development. There are other factors that can easily influence your click-through rate. You will surely find a suitable one within the 10 ways to increase your website traffic.