If you ended up here, you've likely wondered if programmatic advertising is worth a try. And we are not surprised, as it's becoming increasingly popular among publishers who want to monetize their content effectively. However, popularity is insufficient to incorporate any monetization method into your website or app. That's why we want to present the most convincing arguments behind programmatic advertising. So, if you're curious about what benefits programmatic has, you've come to the right place!
How and why is programmatic advertising successful?
Programmatic advertising is one of the most promising ways to optimize the advertiser's return on investment and profit generated by the publisher. With the least possible effort, programmatic can almost immediately level up the ad revenue of every publisher who uses this technology wisely. So it's not surprising that according to the latest research, programmatic spending in the US will expectedly skyrocket from $106 billion in 2021 to nearly $142 billion in 2023. This future-oriented and impressive system visibly gains worldwide followers and popularity. If you still haven't joined the "programmatic community", now it's time to keep pace with the ever-changing technological world and learn more about this method!
Programmatic advertising benefits
For publishers
Wide reach – programmatic ad system connects to Ad Exchanges and ad networks, which gives publishers an opportunity to offer their ad inventory to many advertisers simultaneously. This, in turn, results in plenty of other benefits, which I'll write about below;
Higher fill rate – it's one of the most important results of the publisher's connection to many SSPs. This means that there is always a high chance that the system will find the right advertiser to fill the publisher's ad space with relevant ads. The only obstacle could be setting too high floor prices – this can discourage any advertiser, but that's another issue to discuss;
Higher revenue – increased ad fill rate, and a more comprehensive range of advertisers must inevitably result in better profits. When performed appropriately, programmatic brings out the best monetization potential from the publishers' traffic;
Deep insights into data and reporting – automated Ad Exchanges give access to real-time data and advanced reporting capabilities. Thanks to widened awareness of transactional results, publishers can optimize their actions and adjust them to get the highest profit possible in the future;
Time-saving – typically, manual ad inventory selling is time-consuming and often gives unsatisfactory results. Thanks to advanced algorithms, the whole process in programmatic happens within milliseconds, and the publisher doesn't have to lift a finger;
Reduced human error – the human brain has its drawbacks. On the opposite, automated technology rarely makes mistakes. Allowing automatization to take control over the process can lower the number of transactional errors and speed up its pace considerably;
More significant demand – if there is more demand for traffic, it automatically means a more extensive supply. One drives the other and results in better monetization effects and higher revenue in the end.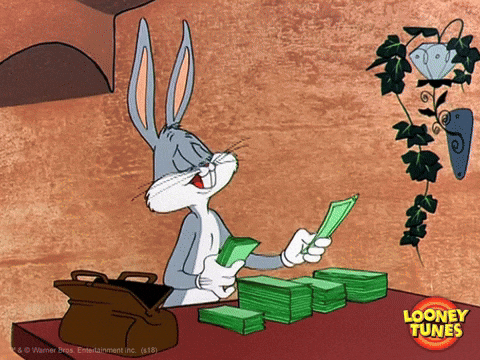 For advertisers
More accurate targeting – advertisements are displayed according to targeting requirements and before-set criteria. It means that it's never random that a specific user sees a particular ad. Adjusting the advertisement type to user needs increases the chances for successful product purchase;
Scalability – advertisers can advertise on a large scale and at an affordable price without putting extra effort into transaction-making processes. Bigger audiences don't mean more manual work anymore, but result in better effects;
Transparency – programmatic advertising guarantees advertisers access to real-time data. Due to that, they are aware of what they buy and where the ad is placed. Information on user activity in relation to before mentioned data helps to maximize transparency and, thus, optimize final profits;
Considerable ad space availability – programmatic enables advertisers to access many websites and mobile apps – attractive and diversified ad inventories;
Higher ROI (return on investment) – investment, by rule, is supposed to bring profit – at least, the good one. That's how it works when it comes to programmatic ads. Considerable supply, ad relevancy, and a wide range of ad inventories to choose from – all these contribute to successful business opportunities and a chance for higher profits;
Better control with full automatization – all ad formats and ad placements can be monitored by means of programmatic reporting services. You get to know more while doing less – isn't it perfect?
Summing up
Programmatic may bring lucrative results if it's well introduced and appropriately conducted. It is essential to always act according to market requirements and to meet the users' needs. That's why, before you incorporate programmatic into your monetization processes, ensure you have enough knowledge and experience. If you don't have it, you should think of ways to get access to appropriate technology that provides you with the best programmatic solutions and all the insights. You can achieve that by joining an ad network offering these.
The programmatic market is abundant in companies offering help with content monetization. However, before you join any ad network, check if it's credible, facilitates operations for your particular market niche, and satisfies all your requirements. If you want to collaborate with an experienced company and create a successful partnership for years, it's important to find a trustworthy partner that will not only ensure comprehensive support but, first and foremost, will help you understand how to increase ad revenue generated from content monetization in your particular case – psst, that's exactly what we do at optAd360 😉 .