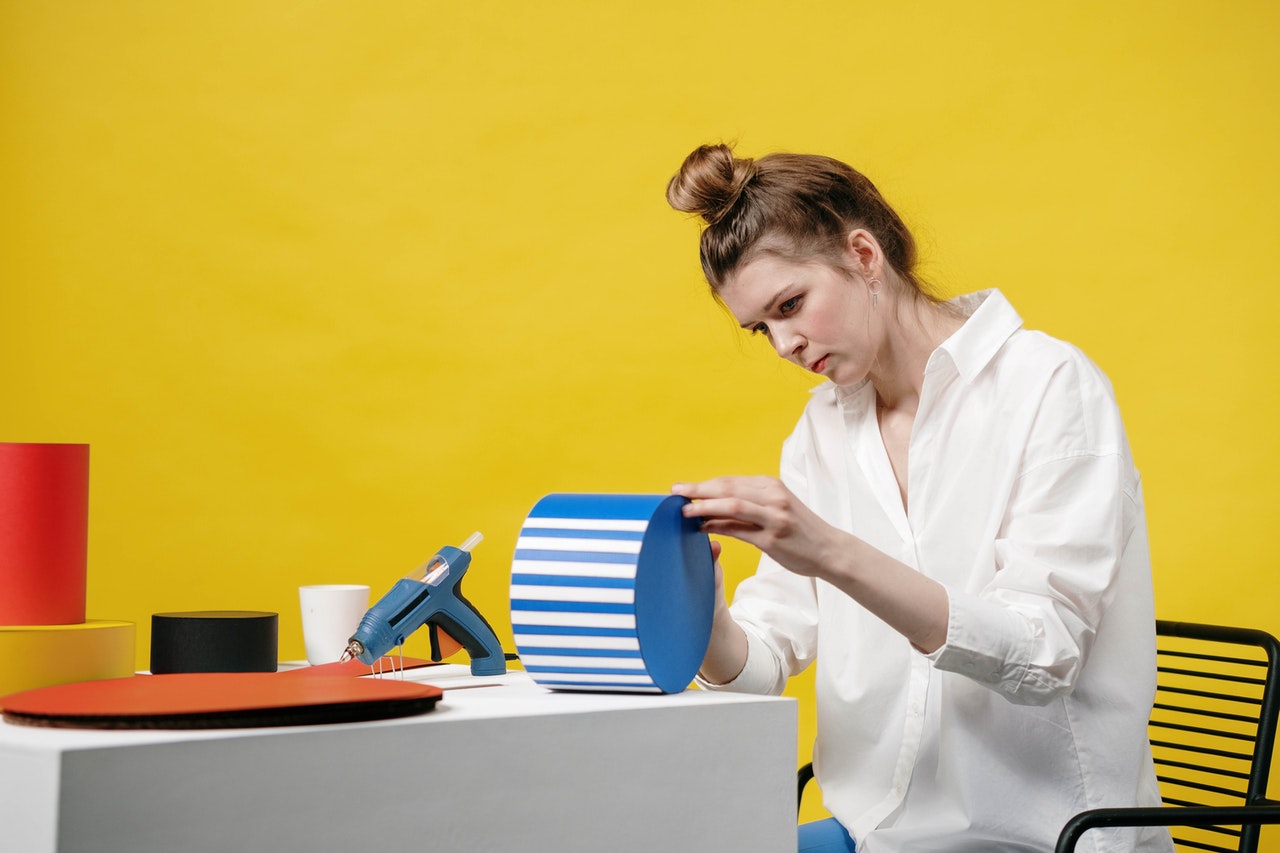 The "ads" in ads.txt doesn't stand for "advertising", as you might think, but it does indeed relate to the world of advertisement. It's an abbreviation for Authorized Digital Sellers. Though usually, technical nomenclature tends to hamper the understanding of the named entity, in this case, it explains perfectly what we are dealing with ⎼ ads.txt is a file containing a list of vendors authorized to sell the ad inventory of a given website. It's an IAB Tech Lab's initiative aimed at preventing advertising violations and frauds, which could be harmful to every part of the digital ad chain.
How to create an ads.txt file
If you run a Google AdSense or Google Ad Manager account, you can download the file's core automatically. To this end, check out our article on how to generate ads.txt. Whereas, to make the file from scratch, you don't need any dedicated program or expert knowledge. It's a simple process you can do by yourself, using a widely available tool, such as Notepad or WordPad (basically, anything that lets you save files in the .txt format).
Note to the app owners: the following steps also describe how to create the ads.txt version for mobile applications ⎼ app-ads.txt file!
See what an ads.txt line is composed of:
sspexample.com, pub-0000000000000000, DIRECT, certificationID #banner
Here's how to create an ads.txt file from scratch:
Open the chosen text editor.
Enter all the necessary data: each file line will correspond to a single vendor that supplies your website with ads. There are three essential fields you have to include:

vendor's domain name
keep in mind to skip the "www." part. Otherwise, it won't work. Instead, insert the domain like this: "website.com";
publisher or vendor's ID
depending on who is selling the inventory; the first one is composed of the prefix "pub-" followed by sixteen numbers. If you don't know your ID, ask your ad provider ⎼ these guys know everything 😉 And if you're using Google AdSense or AdMob (for mobile apps), you can also easily find the ID by yourself in the "Account information" section. The vendor's ID, though, should be given to you by a concerned seller;
relation type
DIRECT ⎼ if you sell your ad inventory, using your own account or RESELLER ⎼ if you've authorized a third party, like an ad network, to sell it.

There are also additional fields that can be, but not necessarily, inserted in your ads.txt file, like:

Certification Authority ID
a unique code that indicates an ad system's certification (for example, by the Trustworthy Accountability Group, also known as TAG). The ID is composed of numbers and letters;
inventory type
an indication of the type of inventory sold by a given ad vendor, for instance: #banner, #video, #native, or #instream.

Separate each of the fields mentioned above with a comma. It's essential, as it enables the advertising system to read all the sections correctly. The only position not preceded by a comma will be the inventory type since a hashtag already introduces it. If more than one ad type is used to describe the inventory within one file position, you can separate those with commas (instead of providing a distinct hashtag for each one), like this: "#banner, video, native."
Name the file "ads" (your text editor should save it as "ads.txt"), and voilà, it's done!
Remember to keep the file updated: anytime you wish to start collaborating with new ad vendors ⎼ you'll have to add them manually to your ads.txt. When collaborating with an ad network, like optAd360, you should be provided with the necessary information. Also, to keep the file transparent, keep in mind to remove from it any partner you've ceased to collaborate with. Check out what you have to look for during the actualization of your ads.txt file.
Next steps
Now that you have your ads.txt file, check twice if no detail is omitted. After all, it will be read by technology, so every component must be precise and clear. Once your file is ready, implement it to the root domain of your website. Notice that it has to be publicly available when adding "/ads.txt" to your website address. And finally, be patient, as it may take even up to 24 hours for the system to crawl the file.
Is the ads.txt file obligatory?
You already know how to create an ads.txt file, so you're probably wondering if you actually need one. Well, to run your website ⎼ no. But to successfully profit from the monetization process ⎼ yes, and most advertising systems will demand you to have the file implemented. For instance, you might have heard that there's no need to implement ads.txt if you're using only an AdSense account. In this situation, everything should work just fine even without the file, yet Google itself recommends having it for safety reasons. Furthermore, it will be mandatory in the vast majority of cases when applying programmatic solutions and benefiting from innovative technologies like optAd360 AI Engine.
As I said, the file is intended to increase the safety of ad-related businesses, precluding the possibility of selling publishers' ad inventory by unauthorized entities. Since digital advertising is a lucrative industry, there are incidents of misrepresentation leading to profit and reputation loss for both sides of the deal. For advertisers, ads.txt indicates that they can buy your ad space through safe supply chains. It means that if there's no such file on your website, they will bid less willingly, for they'll not be interested in taking the risk of losing parts of their income. Anyway, having the ads.txt uploaded will do you no harm. So in doubt ⎼ apply it. You know what they say: better safe than sorry!