Navigating the complexities of online advertising might be a hard task for publishers wishing to monetize their digital content. On your way, you will likely encounter a large variety of tools designed for facilitating monetization processes, like ad management platforms. Through our blog, we aim to equip you, dear content creator, with the knowledge necessary to make informed decisions and maximize your ad monetization potential. While in this guide, we are concentrating on Google Ad Manager (one of the most versatile choices out there), as well as terms and tools related to it. Let's dive in!
What is GAM
Google Ad Manager, commonly abbreviated to GAM, is a publisher-oriented, programmatic-based platform used for ad management. It doesn't matter whether you own a mobile application, a website, or a blog; Google Ad Manager allows you to manage ad inventory in almost every form. The platform is recommended for bigger digital creators with a broader reach, but it's possible to set up an account even with a smaller number of monthly page views.
Now, let's briefly get familiar with Google Ad Manager's origin story – it was formed by the combination of two digital advertising solutions for online publishers, developed by DoubleClick (an American advertisement enterprise): DART and DoubleClick Ad Exchange. In 2008 Google acquired the company, meaning that both products were secured as part of the deal. Subsequently, two years after, DART ceased to exist; thenceforth, the basic version of the platform was called DoubleClick for Publishers (Small Business), and the premium one – DoubleClick for Publishers. If you've been in the publishing game for at least a few years, you probably know the name DFP very well. Finally, in 2018, the two products were merged, resulting in the "birth" of Google Ad Manager, as we know it today.
To qualify for a GAM account, it's necessary to sign up for Google AdSense beforehand. Google Ad Manager offers free usage based on monthly impression thresholds and publisher's localization. For instance, in Australia, Canada, New Zealand, and the USA, free usage (for non-video ad units) is available for everyone generating less than 90 million impressions per month. While in other countries, like Argentina, Germany, Greece, Poland, Ukraine, or Vietnam, the threshold extends up to 200 million. Additionally, for videos, the free usage limit stands at 800 thousand impressions per month, regardless of the publisher's localization.
What happens once you exceed these numbers? Well, then you have to switch to the premium version of GAM, which is Google Ad Manager 360. As we can read in Google Ad Manager's Terms & Conditions: "if Your usage reaches the applicable Impression Limit in any given month, Google may pause Your use of the Program for the remainder of that month", so it's better to think beforehand and choose the appropriate platform's version that will suit your needs. But we'll get back to that later – as long as you generate impressions within limits, you're good to keep on benefitting from's GAM features. Let's see what exactly these are!
Key features of Google Ad Manager
In contrast to other commonly used ad monetization platforms – AdMob and AdSense – with GAM, you can monetize all of your ad inventory types, no matter if it's in a mobile app or website;
It's also a great solution for publishers who own diversified kinds of content – in Google Ad Manager, you can manage everything in one place;
There is a large variety of available ad units sizes, types, and formats (like native ads, which can blend very well with its surrounding), so you can squeeze as much as possible from your ad inventory's individual potential;
When using Google Ad Manager bigger publishers are able to profit from Open Bidding, in which ad exchanges place bids for your ad-inventory simultaneously, to get you the highest ones (it's similar to header bidding);
With GAM, you not only can generate reports for various time periods, but you can also plan them in advance. By doing so, the likelihood of forgetting to generate the reports decreases considerably, and so you can always keep your hand on the monetization pulse;
Another feature is the option of making direct deals. This kind of selling ad inventory allows you to control which ad creations (and from which advertisers) are going to fill your ad slots. For some publishers, it might be a good idea to implement that method into ad monetization strategy;
Lastly, a multitude of helpful troubleshooting tools is at your disposal. In the event of an isolated incident, you can check what happened in the Publisher Console. When faced with a larger concern and unsure if it indicates a bigger problem, you can head to the Google Ads Status Dashboard, which allows you to verify current reports on Google products' issues.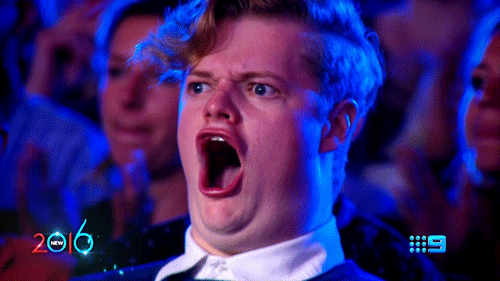 GAM 360
Google Ad Manager 360, formerly known as DoubleClick for Publishers (DFP), is the premium version of Google Ad Manager, dedicated to the biggest digital content creators out there. It's worth noting that, unlike GAM, there are no impression threshold limitations, which is understandable, since this platform's version is paid. The final price depends on various factors, such as monthly impressions and additional chosen functionalities. However, keep in mind that the price will rather not be low. For those who decide to opt for it, GAM 360 may provide numerous advanced features that can be game-changers in their monetization strategies. Let's take a look at the most relevant ones.
Key features of Google Ad Manager 360
With Audience Solutions, publishers can have more control over their ad inventories. It enables creating first-party segments and integrate third-party ones, based on users' behavior, demographics, and other characteristics (like age or gender), which allows for better targeting;
GAM 360 makes it available utilizing a feature called Publisher provided identifier (PPID). Simply speaking, they are encrypted identifiers assigned by a publisher to each signed-in user. With the assistance of PPIDs, user targeting, and cross-device usage can be highly improved;
Data Transfer reports are nothing less than raw data from your ad monetization efforts. It might be useful for a very detailed analysis of ad inventory's performance;
Additionally, GAM 360 enables creating special teams, divided by access level. It means that different people within the publisher's company will have access to different ad inventories. This feature gives large publishers better control over who is entitled to introduce changes in various content areas;
With Google Ad Manager 360 account, publishers are able to see ad inventory-based informative reports in Looker Studio (formerly called Google Data Studio). There they can analyze their own monetization performance data and share it with the organization members or even publicly.
What is Google AdX
Google Ad Exchange, now better known as AdX, is another advantage of Google Ad Manager. It's an ad exchange network that serves as a bridge between numerous publishers and advertisers, facilitating the monetization processes. AdX operates using programmatic technology, automating the buying and selling of ad inventory in RTB auctions.
In parallel to GAM, AdX emerged from the product of DoubleClick company – DoubleClick Ad Exchange, which was acquired by Google in 2008. Right now, this is an exclusive solution accessible through invitation, making it available to a narrower group of online publishers. Notably, collaborating with Google Certified Publishing Partners (GCPP) can often present an opportunity to connect with AdX.
Thanks to Ad Exchange, publishers can benefit from the widest range of ads provided by Google and gain more control and insight over the process of selling their ad inventory (among others, through restricting specific advertisers and brands according to their preferences). Additionally, solutions like dynamic allocation (where guaranteed demand can seamlessly compete with non-guaranteed one in real time), result in the maximization of your ad profit. Dynamic allocation also works with Google AdSense, however this platform provides publishers with fewer controls of the solution than AdX.
Right monetization partner
If you're new to the world of content monetization, selecting the most suitable tools can seem overwhelming. But even if you've been in the business for a while already, it's easy to feel lost in the sea of choices, since it's not just GAM and its variants, but also platforms such as AdMob and AdSense.
Fortunately, you can count on a monetization partner, who knows all the insides and outs of the ad market. If you are looking for one, you might want to pay attention to the term Google Certified Publishing Partner. And guess what – optAd360 is a GCPP! We're here to assist you in making informed decisions on your way to profit-making, by helping you choose the best solutions for your content monetization, but also providing guidance on the intricacies of the monetization platforms, and enabling you to access AdX. Our team is dedicated to helping you tackle any ad issues and achieve your monetization goals. So, why wait any longer? Hop on our board and sail towards success!