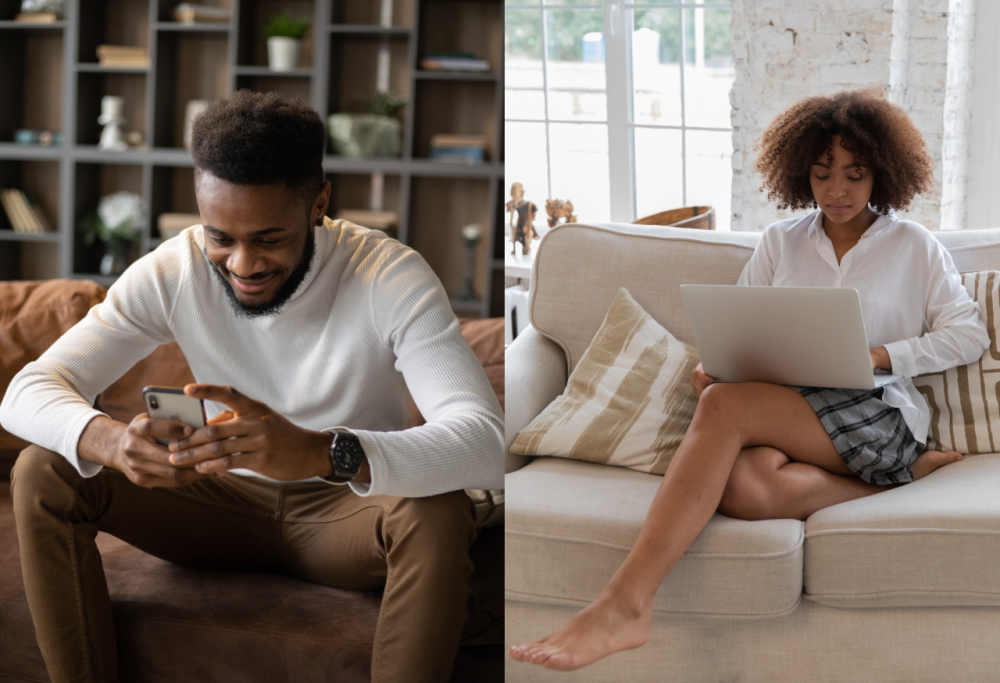 When faced with a decision between two options, it's usually advisable to take a look at the key features of each option. Thanks to this comparison, you can effectively determine the most suitable choice for your needs. If you are currently contemplating what are AdMob and AdSense, and which one should be a go-to monetization platform for you, you've come to the right place. The main difference is pretty obvious, since they serve different kinds of content – one is for apps, and the other is for websites and blogs. But is that all? Let's dive into the details!
What is AdMob?
It's an ad platform designed for mobile app developers. In short, AdMob lets you display ad creations in the in-app ad space and get paid for it. The platform allows you to monetize your content.
In order to sign up to AdMob, you only need a few things: be over 18 years old, have a Google account, in some cases, have an active phone number, and have a mobile app to monetize (duh). After that, you will need to confirm your identity by submitting a scan of your document with a photo and setting up payment details. Then, the only thing left before the beginning of monetization of your mobile app is its verification. The app has to be in accordance with Google's guidelines (AdMob policies and restrictions). It's worth noting that there are no minimum traffic requirements for joining AdMob. But if your apps were downloaded at least 100 thousand times, you might get a free appointment with a Google expert, who will help you take your first steps with the platform.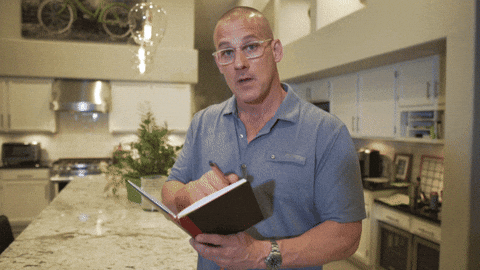 AdMob ad formats
Banner ads are the most classic ad format. They come in a rectangular shape, and can display different types of ads: from support text, image & rich media, to Video ads. Their undeniable advantages are that they are easy-peasy to implement, and that after a predetermined duration (if the user is still on the same screen), they are refreshed automatically;
Interstitial ads occupy the whole application's screen. If the ad displayed to the user is a video one, he will be able to close it after 5 seconds; otherwise, he can do it immediately;
Rewarded ads are a great solution in the case of free apps, because it allows users to display an ad in exchange for an app-related reward (without having to make any purchases), like, for instance, extra points or lives to keep the game going. It's a win-win situation; users are happy with their rewards, while you can enjoy enhanced monetization results;
Native ads blend well with your mobile app. They not only reduce banner blindness, but can also significantly improve the User Experience of your application, since they display ads in an unobtrusive way. Both image and video ads can be shown as native on your mobile app;
App open ads, as the name implies, are displayed during the launching or loading of an app. This ad format provides an opportunity to monetize a moment in which the user waits to be able to use the app (which otherwise wouldn't generate any income).
In addition to the already-mentioned ad formats, Google is actively developing new ones, some of which are still in beta versions (like Rewarded interstitial ad – in contrast to Rewarded ads, the user is not obliged to watch the entire ad creation, as he can close it straight away). We've also prepared a comparison of the alternative mobile ad formats' performance, where you can see which ones work best in apps.
Benefits of using Google AdMob
It doesn't matter whether your mobile app was designed for Android or iOS – ads will work and look equally well on both;
Another good news is that you can use AdMob for free! The minimal amount of money you can withdraw from your account is 100$;
The platform gives you access to a broad network of advertisers, ready to display their ad creations in your ad inventory;
With access to ad formats like native and rewarded ones, you are able to effectively monetize your content while maintaining a positive User Experience – users are less likely to become overwhelmed by displaying these kinds of ads;
The thorough scrutiny conducted by Google ensures that ads displayed through the platform are properly checked, reducing the risk of inappropriate or undesirable ads being shown near your content, protecting your reputation from potentially unfavorable situations;
Firebase, which can be linked to the platform, offers highly advanced reporting capabilities thanks to its integration with Google Analytics. This duo enhances the reporting functions, providing you with comprehensive insights and analytics of their monetization efforts;
With AdMob, monetization of your app will be really easy, but in case of doubt, you can check how to implement every ad format step-by-step, as well as look for answers to any platform-related questions in the official Google AdMob Help Center;
Last but not least, the Google ASD (Ads Status Dashboard) allows you to monitor and address any errors or issues related to the platform's operation. This feature provides an opportunity to promptly identify and resolve problems, ensuring a smooth experience for both publishers and advertisers.
What is AdSense?
AdSense is a widely used monetization platform and ad network dedicated to website owners. It offers exceptional ad revenue-generating possibilities for blogs, forums, and other similar content forms, like online tool sites (e.g., file format converters). Importantly, AdSense provides monetization solutions regardless of whether the user is displaying your content on a desktop device, tablet, or mobile phone.
During the verification process, AdSense team ensures that your content is in compliance with Google Publisher Policies and, among others, verifies whether you are the real owner of the website. In order to join the network, you don't have to generate a specific amount of page views. However, if your website has more than 300 thousand page views monthly, you can reach out to a Google specialist who can offer you assistance and guidance with the platform's usage.
AdSense ad formats
Responsive ads are considered a standard in today's online display ad industry, which is dictated by thousands of different device screen resolutions available in the market. These ads are built upon scalable elements, so they can fit ad slots of any size. You can, of course, specify the maximum width and height of your ad slots, where responsive ads will be served;
Fixed-sized ads are also a type of display ads, but these don't adjust their size to the ad slot. It is so because, in some cases, there are ad sizes that perform best, and changing their dimensions (by adapting to the user's screen size) could negatively impact the generated ad revenue;
Native ads are pretty much the same in AdSense as in AdMob – simply speaking, they pleasantly coexist with the surrounding content. Now, there are 3 types of native ads, that can be utilized on your website:

In-article ads – can be placed inside an online text (for instance, in between article's paragraphs),
In-feed ads – intertwine with other elements of your site's feed (like product listings),
Multiplex ads – allow for displaying multiple native ads next to each other in a form of a grid.
Benefits of using Google AdSense
Google AdSense is a free service that comes with a minimum payout threshold of 100$;
The platform facilitates user-friendly monetization of websites, ensuring a straightforward and uncomplicated process that doesn't demand extensive expertise;
You have the capability to manage multiple pages concurrently, streamlining your monetization operations;
All it takes to start monetizing your online content with AdSense is a single code to be pasted into the HTML of your website. Shortly after, you'll be able to activate platform services and start reaping its benefits;
You can use solutions like dynamic allocation, which enables real-time competition between guaranteed and non-guaranteed demand, leading to the maximization of your advertising revenue;
With AdSense, you gain access to a broad network of advertisers, providing countless ad creations in line with Google's policies, which leads to expanding your opportunities for effective monetization;
The platform offers advanced reporting features, providing comprehensive insights and analytics, so that you can draw conclusions from your actions and apply learned experience in future monetization strategies;
AdSense gives you access to additional ways of generating income – for instance, you can place a search engine powered by Google within your site and monetize it by displaying ads inside it;
The platform allows you to use various ad formats (apart from what we've already mentioned in the list above), like Sticky Ad, which "sticks" to a user's screen as he scrolls through your website;
AdSense enables monetization of Accelerated Mobile Pages by generating AMP ad code inside the platform and placing it in respective sections of your website's HTML code;
Just as in the case of AdMob (and basically, all solutions powered by Google Ads), through the Google Ads Status Dashboard, you can monitor and address any errors or issues pertaining to the platform's functioning. This feature allows for prompt identification and resolution of problems, ensuring a smooth operational experience.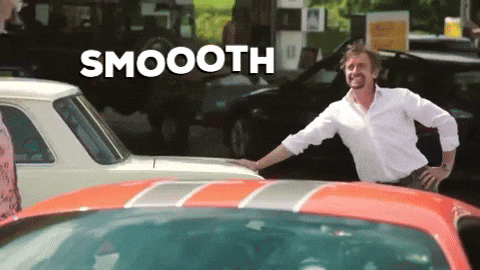 AdMob vs. AdSense
AdMob and AdSense are two very similar platforms, but with a key distinction: AdMob is designed specifically for mobile app developers, while AdSense caters to web creators. Besides that, there are actually more similarities than differences. Firstly, both platforms are free to use. Secondly, prior to registration, publishers can utilize a calculator of estimated income available on both platforms, to try to foresee what might be the effects of using these solutions. The calculator allows the estimation of potential earnings based on localization, industry, and other factors relevant to each of the platforms: in the case of AdSense – number of page views, while in the case of AdMob – operating system for which the app was created (Android or iOS), and number of active users. However, remember that these predictions don't come with any guarantee! Another thing in common is that both AdMob and AdSense provide access to various types of reports, enabling publishers to assess the effectiveness of their monetization efforts. These reports offer useful insights for evaluating the outcomes of applied advertising strategies.
Apart from AdMob and AdSense, it might be valuable for publishers to familiarize themselves with Google Ad Manager. It's a comprehensive solution that offers more advanced features and is particularly suitable for publishers who have diverse content types (both desktop and mobile) and a large number of ad inventories to manage.
However, the good news is that you don't have to make a choice or possess in-depth knowledge about any of these platforms! We are here to support creators of all online content. Let us provide personalized guidance to ensure you don't have to worry much about the complexities of monetization processes and enjoy content creation instead! Our team advises publishers from all over the world on the solutions that will work best for their specific needs and greatly increase their generated ad revenue – don't hesitate, register to our network and become one of them!