Ad monetization can be a great way to grow your website, blog, or mobile app. When performed effectively, it allows you to focus entirely on creating amazing content and developing your digital business. However, on such a success-paved road, there may be some difficulties, causing a decline in your earnings. One possible reason for this could be banner blindness. What is it? Can you prevent it? Luckily, we have the answers and strategies to fight this problem. Let's dive in and learn more!
Banner blindness
Essentially, banner blindness occurs when users become so accustomed to seeing digital ads that they begin to ignore any creation that resembles them. This might be caused by the natural ability of the human brain to filter out some pieces of information in the process of finding patterns and learning them (and, let's admit it, we all know what typical digital ads look like).
Sadly, this phenomenon affects not only advertisers whose ad creations don't serve their purpose; but also publishers, who can suffer a decrease in their ad revenue. How come? Banner blindness can negatively impact ad viewability and ultimately lower the value of your ad inventory! Fortunately, in this case, there are ways to have a cake and eat a cake, which means you can monetize your content and avoid wicked banner blindness.
Ad fatigue
Before we reveal our best ways to combat banner blindness, we must draw your attention to another important term closely related to it – ad fatigue. Although this phenomenon is more connected to advertisers because it causes ad underperformance, it can also affect the publisher's eCPM (effective Cost Per Mille), leading to a decline in your ad earnings. Ad fatigue happens when the audience is overexposed to the same ad creation, which makes them stop paying attention. Time is precious, so nobody wants to waste it on engaging with the same ads over and over again.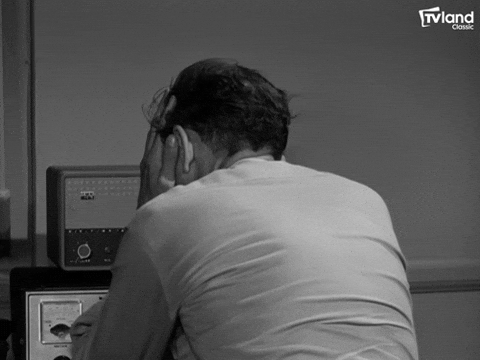 How to avoid banner blindness
By becoming familiar with the most eye-catching areas of the website, you can significantly enhance the visibility of your ads. This is a wise move when trying to maximize the earning potential of your website, blog, or app. In addition to strategic ad slot placement, there are other tactics you can employ to better display ads within your ad inventory and combat banner blindness. Here they are:
Good news!
Even though problems like banner blindness or blank ads may come along your digital publishing way, there are measures to take in order to fight or even prevent that from happening beforehand. With the proper knowledge and tools, you can sleep well knowing that the processes related to your content monetization run smoothly. Of course, there's much more when it comes to generating high ad revenue – but with the right partners, you can achieve extraordinary results!